What We Do
When you need to order custom t-shirts for a fundraiser, high school reunion, Bible camp, or 5K, you can count on the professionals at Teeko to help you create something you'll love. We're committed to taking the hassle out of ordering custom t-shirts online, and our team strives to provide fast and friendly service to each and every one of our customers. If you find a competitor custom t-shirt company with lower prices than us, we'll meet or beat that price—because we believe our t-shirts are truly the best on the market!
We offer more than 20 years of experience in the custom t-shirt market, so you can be sure that you're working with experienced professionals. If you live near the Lake City, Florida area, feel free to stop by our office to see what we have to offer or start designing your custom t-shirt online today!

Custom T-Shirts For Fundraisers
Do you want to create fun and compelling t-shirts for an upcoming fundraiser such as a cancer walk, school sporting event, concert, gala, or auction? Creating custom t-shirts is a wonderful way promote an event, bolster brand identity, help participants feel more unified, and raise some funds for a great cause. No matter the size or scope of your organization's party or fundraising event, custom t-shirts are the perfect way to hit multiple targets at once. A well-thought t-shirt design can have many advantages for fundraisers, donors, and beneficiaries.

Custom T-Shirts For Reunions
Whether you're planning to attend a family reunion, high school reunion, or college reunion, getting custom t-shirts is a great way to show your spirit. When you order custom reunion t-shirts from Teeko, you have the option of designing your own shirt online with our easy to use design studio, or our in-house graphic artists can help you create a professional design and provide you with a proof in as little as two business days.
Custom T-Shirts For Camps
If you own or work at a summer camp or Bible camp and you're interested in getting custom t-shirts made for the children, Teeko can help you come up with the perfect design. Custom apparel can help kids relieve the fun memories of camp, long after it is over, giving them something tangible to remember their camp experience by. By outfitting your campers in fun printed t-shirts with your camp's slogan or logo on it, you can easily liven up the camp atmosphere the second your campers arrive onsite.
When you work with the custom t-shirt experts at Teeko, we can even assist you with online group ordering so you don't have to deal with the hassle and headache of selling custom t-shirts on your own. Simple give our friendly staff a call with your project details, and we'll build an online store to take and process all of your orders for you.
Custom T-Shirts For Churches
Teeko specializes in custom t-shirts for youth groups, student ministries, church groups, mission trips, and more. We believe that a thoughtfully designed t-shirt can serve many purposes within your church organization, including: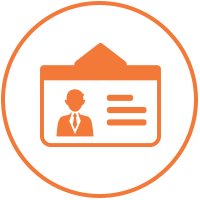 Identification – The larger a church grows, the more important it is that attendees are able to identify church staff. This tends to work very well for big events, children's ministry, first-time guests, and even emergency situations.
Increase Volunteer Sign Ups – Looking for a way to encourage your congregation to volunteer for an upcoming charity event? Creating custom church t-shirts is a great way to show them that you appreciate them donating their time.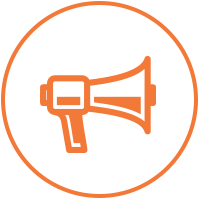 Promote Your Church – Ordering custom t-shirts for your church is a simple and effective way to market your congregation. Every time a member of your church sports one of your custom church t-shirts, they are providing free exposure to your congregation.
Custom T-Shirts For Marathons
If you have a big 5K or 10K race coming up, creating custom marathon t-shirts for your group may be the perfect way to boost everyone's spirits. Your friends and family will find it easy to spot you among the crowd, and they will love cheering you on from the sidelines as you sport your personalized race t-shirt.
When you work with Teeko on your custom t-shirt order, you'll be able to choose from thousands of templates and clip art options to find the perfect style for you. If you'd prefer we take the reins on the design aspect, our professional team of graphic designers will work with you to create a fun and memorable marathon t-shirt design. Get a custom t-shirt quote for your next marathon today!

Custom T-Shirts For Startup Businesses
If you own a startup business and you're looking for an easy and affordable way to promote your services, ordering custom business t-shirts from Teeko may do just the trick. We even offer embroidery services, so you can provide your employees with polos, button-down shirts, and more. As a new business owner, it's critical that you plan ahead in your marketing efforts to ensure your company stays afloat. If you want to truly get the word out about your products or services, printing customized t-shirts is a great route to go.
Custom T-Shirts For School Groups & Uniforms

While there are many reasons to have custom t-shirts made for school groups, among the most popular is: kids love them. Whether you coach youth basketball or high school football, having personalized t-shirts made with your school's logo is a great way to help students feel like they are a part of something bigger than themselves.
Custom t-shirts can also make field trips safer, since you'll be able to easily identify your students in a large crowd. If your school requires students to wear uniforms, providing them will custom t-shirts with your school's logo is a great way to break from the monotony of polo shirts, plaid skirts, and khakis. Boost your school spirit with custom school t-shirts from Teeko!

Custom T-Shirts For Bachelorette & Bachelor Parties
Make the bride and groom feel extra special during their bachelorette and bachelor party with custom t-shirts from Teeko. Custom bachelorette and bachelor t-shirts are a fun way to make the bride and groom-to-be stand out, while also providing them with a long-lasting souvenir that they can wear for years to come. Not to mention, your bridal and bachelor party will love sporting these t-shirts while you're out on the town!
Custom T-Shirts For Corporate Events
In our humble opinion, there's no better way to boost your employee's morale than to create custom t-shirts for your next corporate party or event. While you can slap your company logo or slogan on just about anything these days (hats, kuzis, binders, etc.), nothing will have a lasting impression like a high-quality custom-t-shirt with your business's name on it. Whether your custom corporate t-shirts are for employees, customers, or fans, they make for a fun way to engage your community. Some other benefits of providing corporate t-shirts for your staff includes:
T-shirts can build pride among your employees
Custom t-shirts can create a sense of unity in the office
It can help to increase brand recognition and awareness
Acts as a reusable and mobile form of advertising
Perfect for company picnics and outings
Custom T-Shirts For Contractors & Construction Workers
Whether you need custom t-shirts for your HVAC business, pest control company, landscape business, or construction crew, Teeko can help you create t-shirts that will help you stand out from the crowd. With our easy-to-use online design studio, you don't have to be a graphic design artist to make professional-looking t-shirts. Simply choose a t-shirt color of your choice, upload your company logo, add a line or two of text, and viola!
Teeko: The Best Custom T-Shirts Online
If you're ready to design and order custom t-shirts for an upcoming fundraiser, family reunion, marathon, or corporate event, let the professionals at Teeko help. We understand that ordering t-shirts can be a difficult and time-consuming process, which is why we've dedicated ourselves to providing our customers with a simple, speedy, and friendly ordering process. With more than 20 years of experience in the custom t-shirt industry, we're confident we can handle all of your custom t-shirt design and manufacturing needs. If you're interested in learning more about our custom t-shirt company or you have questions about designing your own t-shirts online, contact our team of experts today. We look forward to working with you!